Yorkville IL Furnace Repair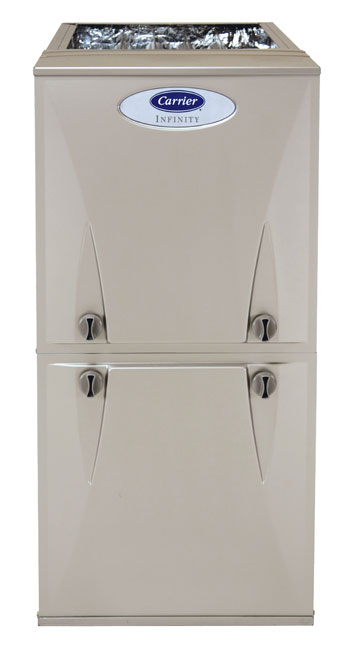 Just as we depend on our AC during the summer, so do we rely on our furnace to keep us comfortable and safe in late fall and winter. It's common to let the furnace run until it shows signs that something is wrong and needs attention. If we want to keep issues small and limited and ensure the best performance, we'll do a little planning ahead for our heating. Late summer and early fall are good times to start.
Those who live or work in Yorkville know that cold winds can start blowing in as early as mid-October. With the right service support, you can ensure your heating is ready for any seasonal condition that calls upon it to act.
RJ Kuhn provides professional heating service and furnace repair for Yorkville homes and businesses. With our consultation and resources, you can keep your heating in tip-top shape through annual maintenance as well as repair of any make and model of furnace. We can support you with furnace installation and replacement as well.
Heating Service That's Familiar with Yorkville
As a service provider for Yorkville for close to 50 years, we've come to know its people and neighborhoods and, through those relationships, its heating systems. Such service for so long has refined our instinct and skill for making sure your heating is working just right, as well as for diagnosing any causes that might prevent it from doing so.
A clean furnace helps ensure the reliability of your heating in Yorkville. An RJ Kuhn maintenance visit will address important details such as a clean filter that's keeping blower components and the evaporator coil clean. We will also check for material such as dirt and dust that might be blocking your airflow.
In addition, we'll test the amp draws on your furnace's motors to verify they're within range and test-run your capacitor to confirm it's within 10% of rating. A failed capacitor will stop the blower and can sometimes require costly overtime repair hours. Preventive maintenance helps you avoid that expense.
We know you prefer to save money on heating whenever possible too. Our service trucks include what's needed for making on-the-spot furnace repairs where once a more expensive replacement might have been the only option. This preparation has often saved our Yorkville customers anywhere from hundreds to thousands of dollars.
Our Yorkville customers further benefit from our experience with all furnace brands. Whatever your make and model of furnace might be, you can simply call RJ Kuhn for the maintenance or repair that you need.
Yorkville IL Furnace Repair for All Situations
RJ Kuhn is prepared for the many different kinds of furnace repairs you might need in Yorkville. Beyond being ready to serve you during regular hours, we also remain on call 24/7 so our techs can respond should your heating issue ever be urgent. If you have an emergency that requires furnace repair, you can call us at any time.
We offer flat-rate residential pricing as well so you know the cost of work ahead of time.
In addition to our furnace repair for Aurora, you can contact us for scheduled maintenance and inspection as well as installation or replacement. We can also assist you if your system is boiler or radiant heating.
Should a replacement ever make more sense than a repair for your furnace, you can choose from our energy-efficient furnaces with either a variable- or multiple-speed blower motor. Either way, all blowers utilize ECM (electronically controlled motors), which not only use less energy but also help optimize your cooling system by emitting less heat than PSC motors do. Some units might also qualify you for rebates.
Air Quality and Safety for Yorkville IL
Clean air has become a bigger topic since the pandemic began. Achieving truly clean air calls for more than trapping unwanted airborne particulate and biological matter – those items must be killed.
RJ Kuhn can help you ensure you're breathing truly clean air. With us, you can establish a heating system with an efficient media air cleaner for capturing particles and UV light for killing biological matter.
The user-friendly system also can be controlled by either WiFi or basic programming. It can include remote sensors, temperature averaging and wireless thermostats as well.
RJ Kuhn further specializes in proper humidity of indoor air. Correct humidity contributes to feeling healthy, as well as avoiding dry skin when it's cold out. It also helps preserve hardwood flooring. Ask about our whole-house humidifiers!
Yorkville IL Heating and Furnace Repair: Ready to Chat
The service specialists at RJ Kuhn always welcome the opportunity to serve as Yorkville's heating and furnace repair professionals. Anytime you have a heating question or concern, just give us a call at (630) 554-3336.
Our Kuhn Care program for Yorkville includes 30% off service calls and extended service hours to help you avoid overtime charges. Inquire for details!