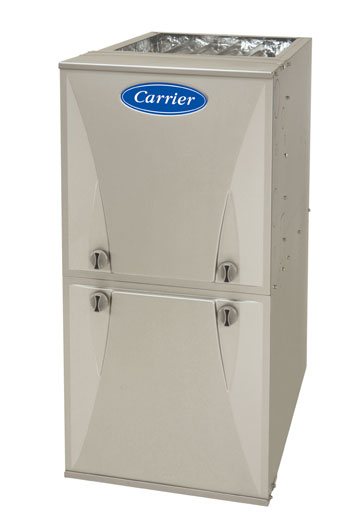 Having a heating system that properly functions and keeps everyone in your Oswego home or business comfortable and safe is vitally important. RJ Kuhn is your Oswego professional for making sure your heating system keeps you comfortable throughout the colder seasons.
We serve the community with the range of services for dependable, properly functioning heating systems. We can assist you with annual heating maintenance as well as furnace repair or replacement for any make and model.
We also support you as consultants for how to achieve greater energy efficiency and get the most from your heating investment at your Oswego home or office.
Proficient Heating Service for Oswego IL
You know it well: The frigid Illinois cold swoops in and whistles around the windows. Ideally you've had your heating system inspected and maintained ahead of time. If not, you have a swift and efficient solution right down the road for the service or repair that you need.
Having served Oswego since 1972, RJ Kuhn is familiar with the village's different neighborhoods and heating systems. We know what to do to ensure your heating is working just right, as well as diagnose any reasons why it might not be.
We maintain the right specialty tools, equipment and parts so we can often make on-the-spot furnace repairs where before a more-expensive replacement might have been the only viable option. In this way, we regularly save our Oswego customers hundreds and even up to thousands of dollars.
You further benefit from our experience with fixing and maintaining all brands of furnaces. Should you ever need a new furnace, we can help you choose the right system for your budget, heating requirements and energy-efficiency goals.
Skilled Furnace Repair for Oswego IL
Knowing you are warm and safe in Oswego is important to us. That's why beyond being ready to serve you during regular hours, we remain on call 24/7 so our techs can respond should your heating issue be urgent. If you're in Oswego and you have an emergency requiring furnace repair, call us any time of day or night.
We keep our service trucks well stocked so we're prepared for the many different kinds of furnace repairs that might be needed. Plus, with our flat-rate residential pricing, you know the total cost of work for a simple diagnostic fee.
In addition to our furnace repair for Oswego, you can contact us for:
scheduled furnace maintenance and inspection
furnace replacement or installation
humidifier service and installation
boiler maintenance, repair and replacement
design, installation and maintenance for radiant heating
If together with you we ever determine a furnace replacement would be better than a furnace repair, you can choose from our 80%, 92%, 96% and 97% efficient furnaces with either a variable- or multiple-speed blower motor. Blowers now require less energy and use electronically controlled motors (ECM), which further help optimize your cooling system by not emitting as much heat as PSC motors do. Some units also qualify for Nicor rebates and special financing terms.
Oswego IL Heating: Air Cleaning
Clean air has become of greater importance to everyone since the pandemic began. Proper air cleaning at your Oswego home or office involves more than capturing unwanted airborne particulate and biological matter – it requires the killing of these items as well.
To ensure you are breathing truly clean air, RJ Kuhn can help you establish a heating system with UV light for killing biological material and an efficient media air cleaner for capturing particles.
The system can be controlled by either basic programming or WiFi. It can also include remote sensors, temperature averaging and wireless thermostats.
Oswego IL Heating and Furnace Repair: Contact Us Today
At RJ Kuhn, we look forward to every chance to serve as our town's community heating and furnace repair professionals. If you have questions or need heating support, simply give us a call at (630) 554-3336.
Ask about our Kuhn Care Maintenance Program with special benefits for Oswego customers!