Montgomery IL Air Conditioning Repair
Those who live in Montgomery IL know what summer can feel like – there's plenty of heat and humidity to go around. It's a time when you really want your cooling system to be fully operational.
Air conditioning systems typically work hard to keep us cool and comfortable. But like any machine, they can begin to tire and wear over time. If you suspect your air conditioning in Montgomery might need repair, it's good to know you have a local resource that can spring into action for you.
RJ Kuhn has been serving Montgomery with air conditioning services since the early 1970s, so we know the village and its neighborhoods. We've enjoyed serving Montgomery as a dedicated AC company, and we're always ready to help ensure your cooling system is working as it should.
Montgomery IL: Air Conditioning Repair or Maintenance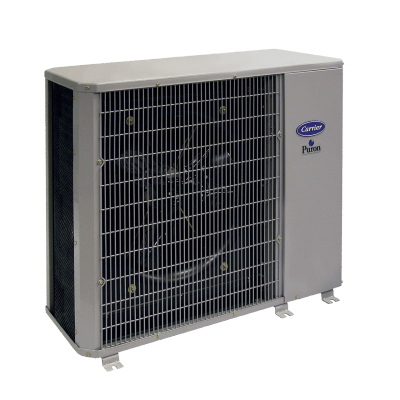 RJ Kuhn cooling technicians have experience with all brands of air conditioning involving situations from the simple to the complex.
If we determine an air conditioning repair is best for what you need, we will explain the system correction so you know exactly what is required as well as what your available options are. Our assessments often save our Montgomery customers from hundreds to thousands of dollars.
There might also be times when your cooling doesn't require an AC repair, but rather a tune-up. RJ Kuhn's preventive air conditioning maintenance includes a detailed 20-point inspection of your system to check vital performance factors such as:
oil motors and the blower for correct lubrication of moving parts
the sub-cooling or super heat to ensure the unit is charged to the right specifications
amp draws on motors to prevent potential system failure
the condensate line to confirm no blockage and correct water flow to the drain
We clean the condenser coil to maintain full-efficiency airflow as well.
As our Montgomery customer, you also qualify for extra benefits for your AC service and repair. With the Kuhn Care maintenance program, you can enjoy 30% off service-call parts and labor as well as access to extended service hours that avoid costly overtime charges. Inquire further for details!
Montgomery IL: Air Conditioning Repair or AC Replacement
Sometimes installing a new AC unit will make more sense to ensure a high-performing cooling system, especially if a repair involves something major such as the compressor.
If you will be better served by a unit replacement than an AC repair, we offer Montgomery the latest in efficient cooling equipment:
Carrier® 5-Stage Condensing Unit
Uses only the capacity needed to cool your home depending on outdoor conditions
Can dehumidify your home without lowering the temperature
Carrier 16 SEER Condensing Unit
Single stage in a compact unit for significant energy savings
Qualifies for ComEd rebates
Carrier 13 SEER Condensing Unit
State-of-the-art performance in a compact system
Price competitive
Carrier "N" Coil
Greater coil-face surface area for optimal heat transfer and dehumidification
Slower velocity of refrigerant in the coil to eliminate deterioration of copper tubing
AC Company for Montgomery IL: Contact Us
RJ Kuhn makes sure you're not stuck in stifling heat in the dog days of Illinois summer. If you have questions about our air conditioning services for Montgomery, simply call us at (630) 554-3336 to connect with an AC repair and service specialist.
24-hour emergency service to Montgomery is available.
Montgomery IL: A Little History
Montgomery's first frame house was built in 1836 by Daniel S. Gray from Montgomery, New York. It was located in the south part of what is now the village, near the west bank of the river.
Being an enterprising person, Gray soon started enhancing the area on a grand scale. With his influence, a store, a foundry, a manufacturing shop over 100 feet in length, a second foundry built of stone, and one of the best stone grist-mills in the U.S. all quickly appeared.
Having bought several land grants from the U.S. government and owned large sections of land, Daniel Gray is considered to be Montgomery's founder. The settlement was initially called "Graystown," but in time Gray persuaded the other settlers to call the little village Montgomery after his previous home in New York. The village was officially incorporated in 1858.