Staying warm during the cold months in Oswego is important. If your heating system isn't working correctly, you have a swift and efficient solution close to home.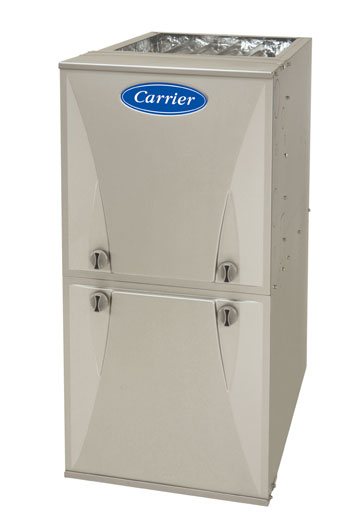 Based in Oswego, RJ Kuhn specializes in heating and furnace repair for Oswego homes and businesses. We've been serving our town for more than 45 years, so we're familiar with all of its different heating systems.
We always make sure you understand what's working correctly with your Oswego heating system and what isn't. If your system is having problems, we can diagnose if you need furnace repair or the system should be replaced. Our evaluations often save our customers from hundreds to thousands of dollars.
You also benefit from our familiarity with all brands of furnaces. Working with us for your Oswego heating and furnace repair helps you make the right choice for system performance and energy efficiency at the right price for you.
OSWEGO, IL HVAC: FURNACE REPAIRS
We're on call 24/7, so our techs are ready to help keep your Oswego heating at optimal levels. You can call us any time of day or night, including during our busiest times and outside of regular business hours.
We also keep our service trucks well stocked so we're prepared to serve you. Plus, with our flat-rate residential pricing, you know the fixed cost of work before it begins.
OSWEGO, IL HVAC: HEATING MAINTENANCE
A clean furnace helps ensure the reliability of your heating in Oswego. An RJ Kuhn maintenance visit covers important details such as a clean filter that's keeping blower components and the evaporator coil clean. We also check for dirt and dust that might be blocking air flow.
In addition, we'll test the amp draws on your furnace's motors to verify they're within range and test-run your capacitor to confirm it's within 10% of rating. A failed capacitor will stop the blower and can sometimes require costly overtime repair hours. Preventive maintenance helps you avoid that expense.
OSWEGO, IL HVAC: NEW INSTALLATION
If you need a new heating unit, you can choose from our 80%, 92%, 96% and 97% efficient furnaces with either a variable- or multiple-speed blower motor. Beyond using less energy, variable-speed motors help optimize your cooling system by not emitting as much heat as PSC motors do.
Air cleaners can be either media based or electronic. System controls can be basic programmable or WiFi.
OSWEGO, IL HVAC: PROPER HUMIDITY
Maintaining the right humidity in the home or office isn't always something we think about, but it matters. Proper humidity helps you feel healthy and avoid dry skin when it's cold out. It also further protects hardwood floors.
RJ Kuhn offers whole-house humidifiers with steam, fan-powered or bypass humidification.
Oswego, IL HVAC: All-in-One Heating and Furnace Repair
RJ Kuhn heating includes a full range of services. In addition to Oswego furnace repair and replacement, you can contact us for:
scheduled maintenance and inspection
humidifier service and installation
boiler maintenance, repair and replacement
design, installation and maintenance for radiant heating
Tell Us More About What You Need for Your Heating in Oswego
As your neighbors, we care about keeping you safe, warm and comfortable in late fall and winter. Entrust your heating and furnace repair to the specialists who know Oswego's heating systems. Call us today at (630) 554-3336 to speak with an RJ Kuhn HVAC expert.
Ask about our Kuhn Care maintenance program, which includes 30% off service calls and extended service hours to help you avoid overtime charges.